Use our thorough list of plastic manufacturers and suppliers in Minnesota to examine and sort top plastic manufacturers with previews of ads and detailed descriptions of each product. Any plastic manufacturers can provide plastic products and services to meet your companies specific qualifications. An easy connection to reach plastic manufacturers through our fast request for quote form is provided as well. This source is right for you whether it's for polycarbonate, plastic film, PVC or any other plastic needs.
Leading Plastic Manufacturers
Plymouth, MN
|
800-423-2769
Crown Plastics is a leading manufacturer and supplier of high-quality plastic products, with a rich history of providing reliable and innovative solutions to customers across a wide range of industries. Founded in 1969, the company has grown to become a trusted partner for businesses seeking the best in plastic materials, products, and services.
Crown Plastics specializes in the...
$$$
Medford, MN
|
800-842-3113
Poly Pak Plastics is a manufacture of blown packaging film, in low density polyethylene, linear low density PE, High Density PE and polypropylene. We have a wide range of sizes and mil thickness, we manufacture in clear or colors. Our film is heat sealable for packaging purposes.
$$$
Companies Serving Near Minnesota
Shiner, TX
|
800-444-3485
Boedeker Plastics is a leading manufacturer and distributor of high-performance plastic products, serving a wide range of industries, including aerospace, medical, semiconductor, and industrial. The company was founded in 1966 and has since then been providing innovative solutions for challenging applications.
Boedeker Plastics offers an extensive range of plastic materials, including...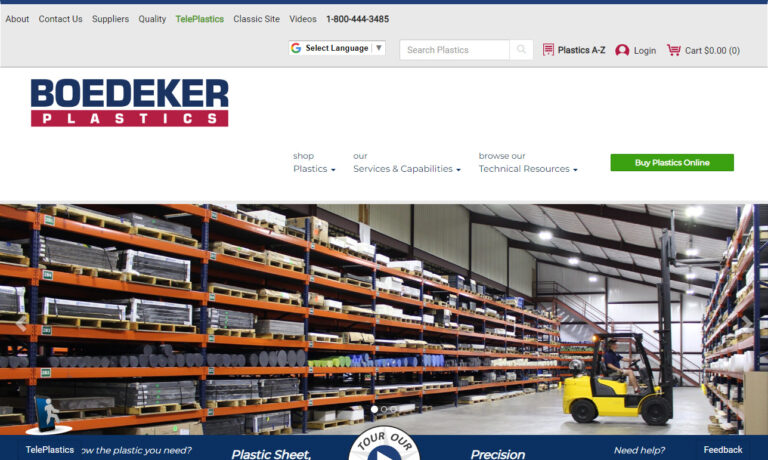 $$$