Use our thorough list of plastic manufacturers and suppliers in Kansas to examine and sort top plastic manufacturers with previews of ads and detailed descriptions of each product. Any plastic manufacturers can provide plastic products and services to meet your companies specific qualifications. An easy connection to reach plastic manufacturers through our fast request for quote form is provided as well. This source is right for you whether it's for polycarbonate, plastic film, PVC or any other plastic needs.
Leading Plastic Manufacturers
Companies Serving Near Kansas
St. Charles, MO
|
636-939-5300
Nike IHM is a subsidiary of Nike, Inc. We specialize in plastic processing technology, and we offer flat-die custom sheet extrusions, blow molding and, in limited quantities, close-tolerance plastic profiles and tubing. From our centrally-located factory in St. Charles, Missouri, we ship our high-quality products to a variety of clients all over the world. We are committed to our customers.
$$$
Shiner, TX
|
800-444-3485
Boedeker Plastics is a leading manufacturer and distributor of high-performance plastic products, serving a wide range of industries, including aerospace, medical, semiconductor, and industrial. The company was founded in 1966 and has since then been providing innovative solutions for challenging applications.
Boedeker Plastics offers an extensive range of plastic materials, including...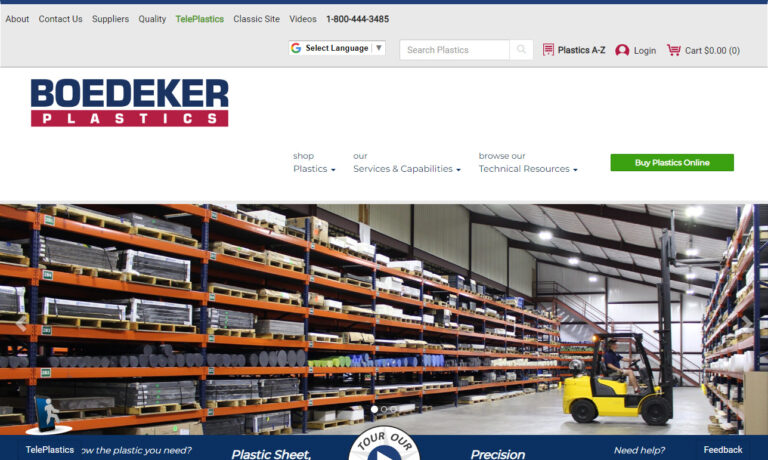 $$$